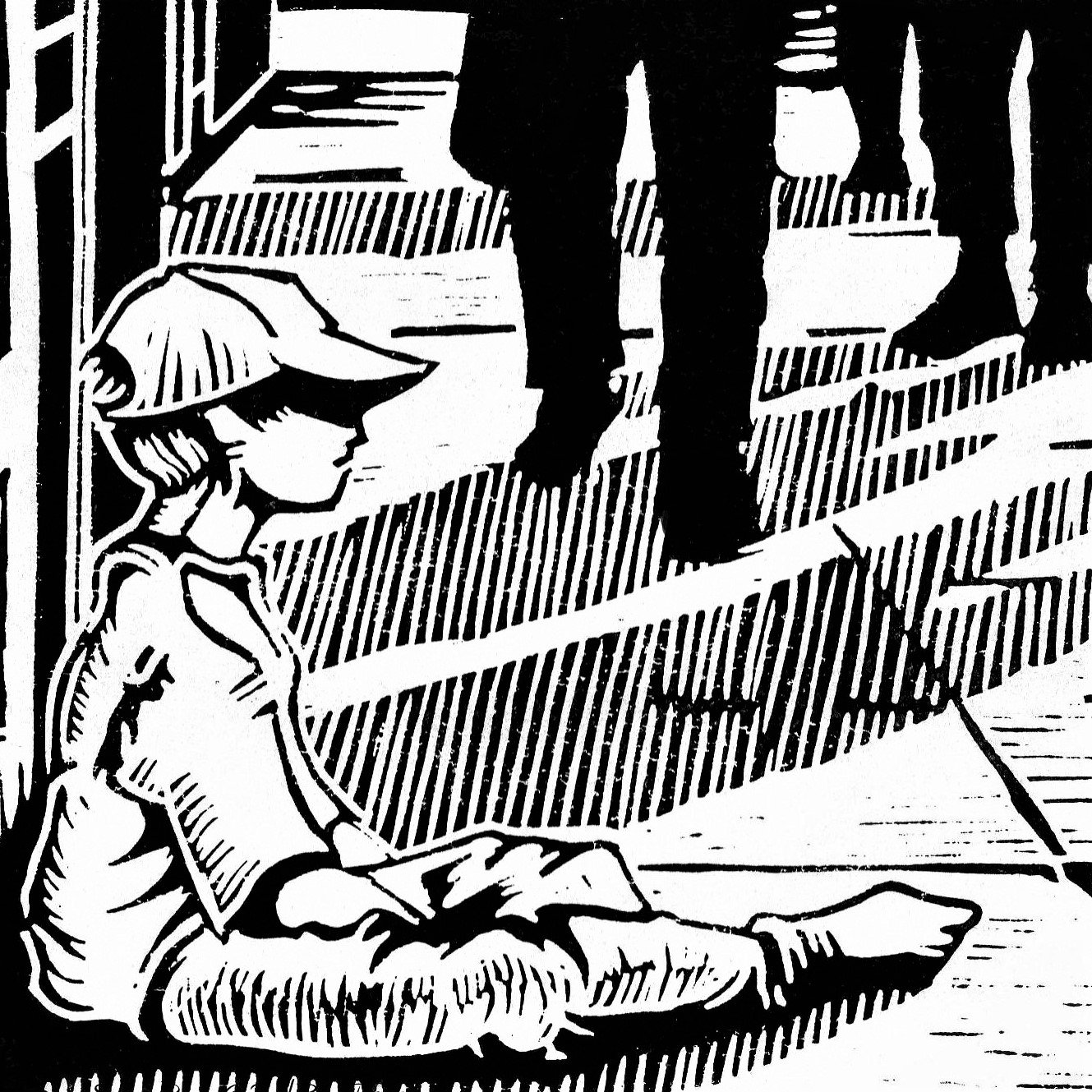 DAME STREET... opposite Trinity College
Opposite Trinity College, the center of Dublin... a young boy is invisible to all who pass.
The limited edition of 50 prints measures approximately 15cm by 20cm with a 2.5cm border and is printed using solvent Free oil based inks. Due to the nature of lino printing small variations may occur both in the colour and detail, this is exactly how I like it making each print genuinely unique.