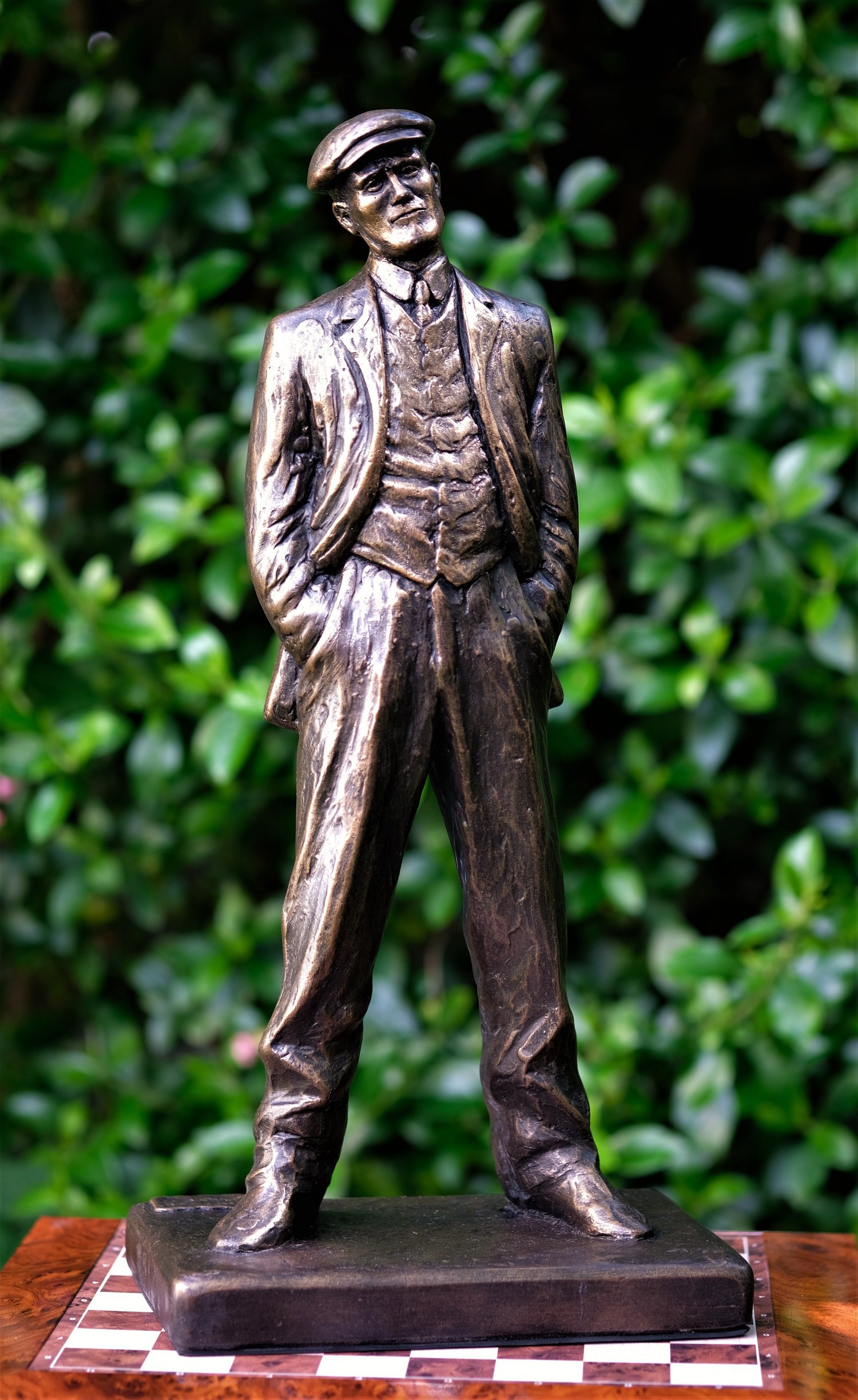 JAMES JOYCE - tower number 11
"They halted while Haines surveyed the tower and said at last:- Rather bleak in wintertime I should say. Martello you call it?"
Ulysses - James Joyce
Growing up in Sandycove I often spent summer days playing on the beach in the shadow of the Martello tower mentioned in the opening chapter of Ulysses., the idea behind the sculpt was always not so much to create a portrait of joyce as to Reference the famous photo pose of the young Joyce below Tower 11 and make a kind of James Joyce / Stephen Dedalus amalgam which hopefully portrays both heroes in the one piece.
Limited edition cast from my original sculpt, reproduced in bronzed resin. Please allow up to 4 weeks after order on this piece as each of these is made to order.
50cm high x 24cm wide x 18cm deep.
Due to the large size and weight of this piece a standard postage rate of €30 will be added to the price. It can of course be picked up directly from my studio in Dublin.