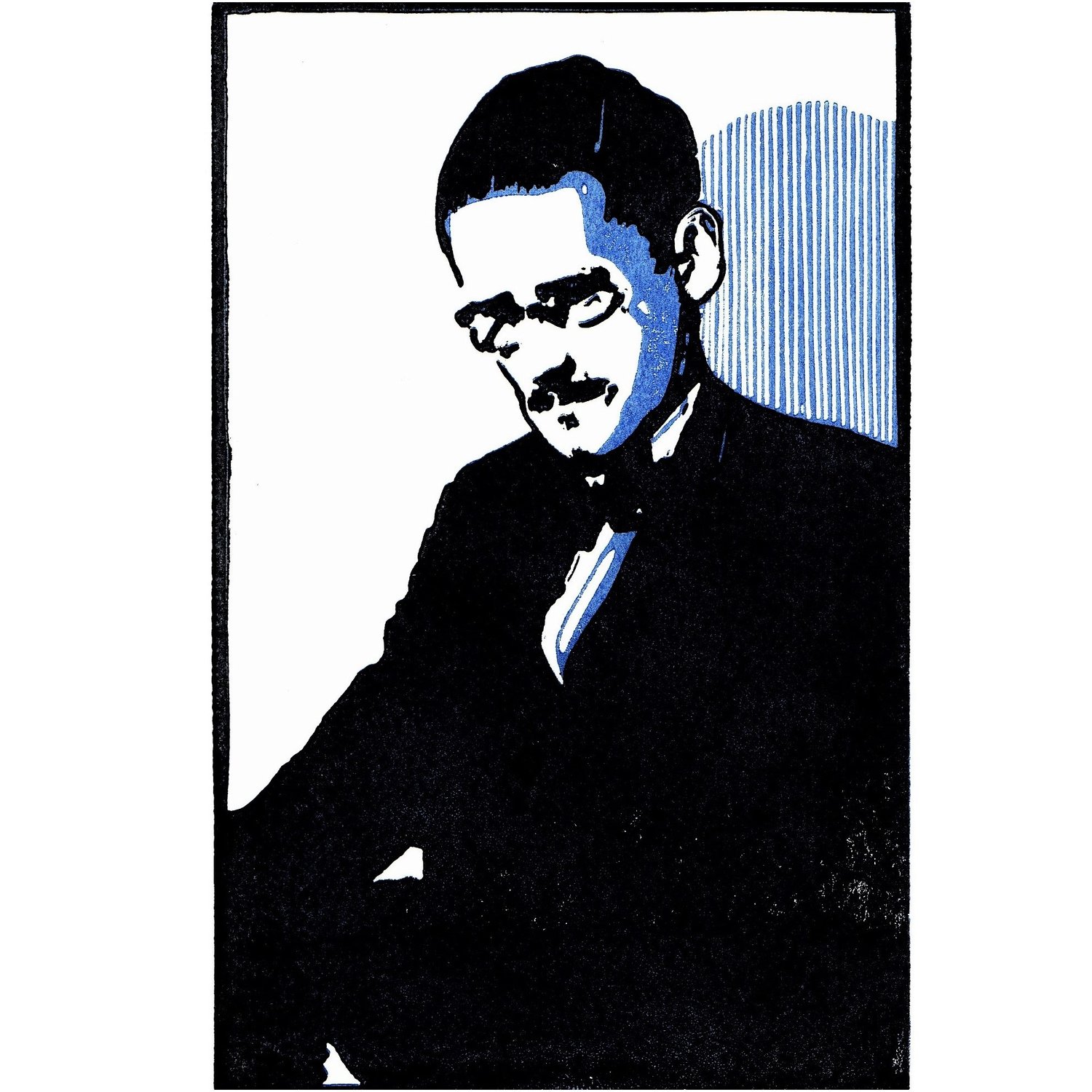 JAMES JOYCE - portrait of the artist
Growing up in Sandycove I often spent summer days playing on the beach in the shadow of the Martello tower mentioned in the opening chapter of Ulysses. This James Joyce print is yet another of the many attempts I've made over the years to depict this extraordinary writer and person.
This very limited edition of 6 two colour prints measures approximately 12cm by 18cm with a 2.5cm border and is printed using solvent free oil based inks. Due to the nature of lino printing small variations may occur both in the colour and detail, this is exactly how I like it making each print genuinely unique.