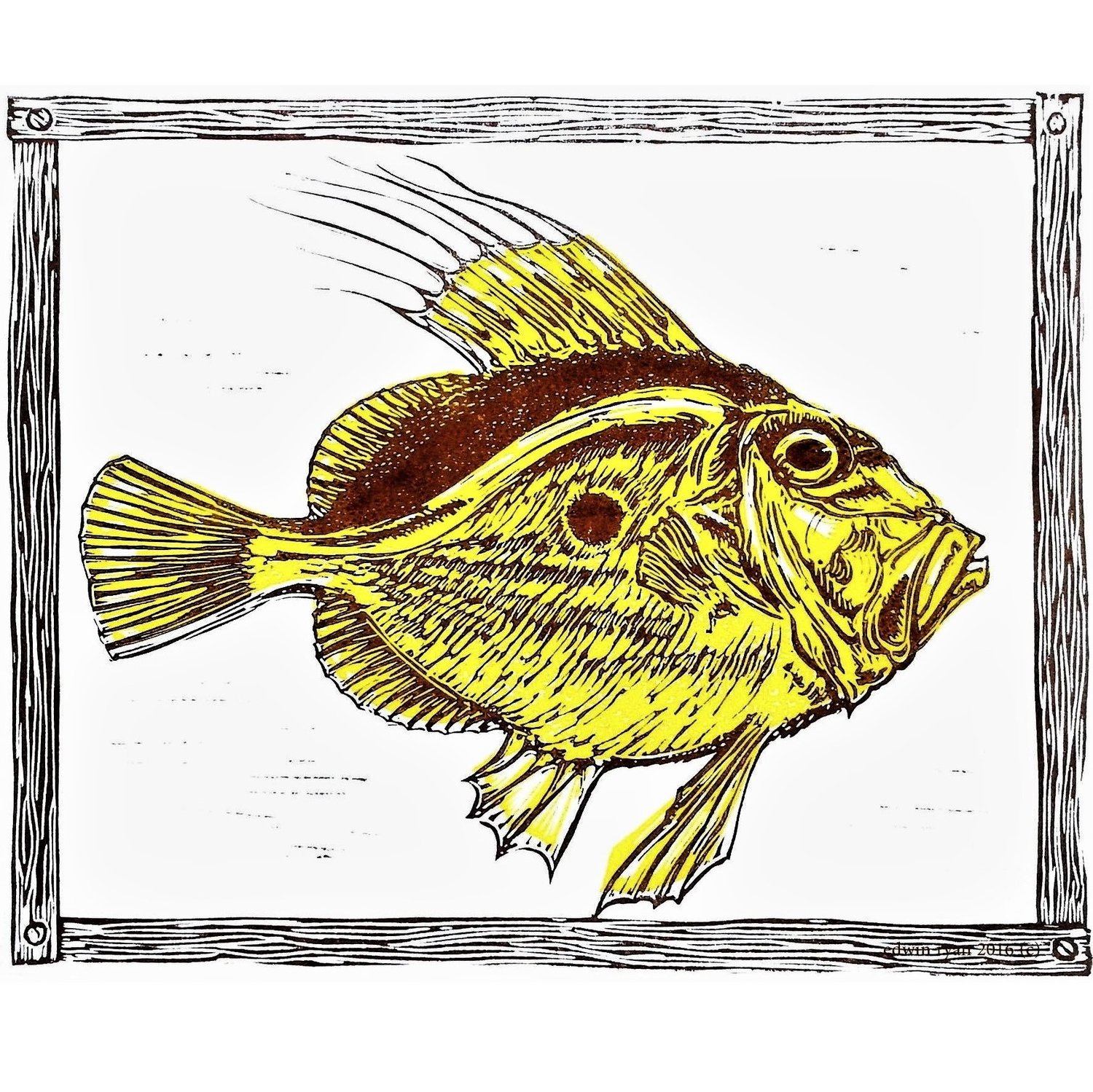 JOHN DORY, St Peter's fish.
The John Dory print is inspired by my weekly visits to Howth Harbour to buy fresh fish. Their beautiful olive yellow colour and almost prehistoric appearance always fascinates me.
This print is an original image, hand cut from linoleum, hand inked and hand printed on my home made press. The limited edition of 25 prints measures approximately 20cm by 25cm with a 2.5cm border and is printed using solvent Free oil based inks and printed on Fabriano paper.
Due to the nature of lino printing small variations may occur both in the colour and detail, this is exactly how I like it making each print genuinely unique.