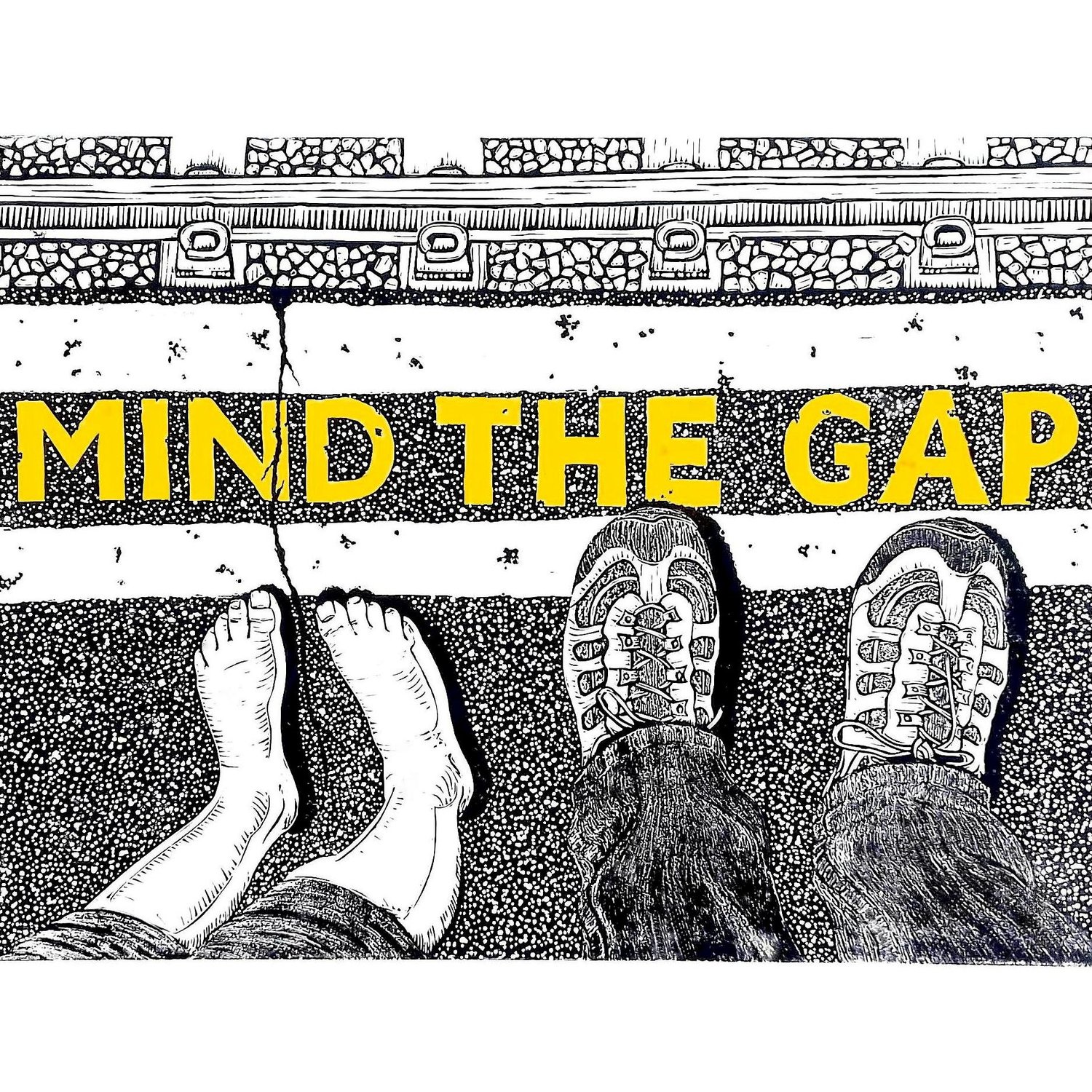 A warning, an instruction or a question,?
....jumping over the cracks in the pavement as a child to the constantly widening chasm of social divide, thoughts about the journey while waiting for the train.
The limited edition of 20 prints measures approximately 30cm by 40cm with a 2.5cm border and is printed using solvent free oil based inks. Due to the nature of lino printing small variations may occur both in the colour and detail, this is exactly how I like it making each print genuinely unique.