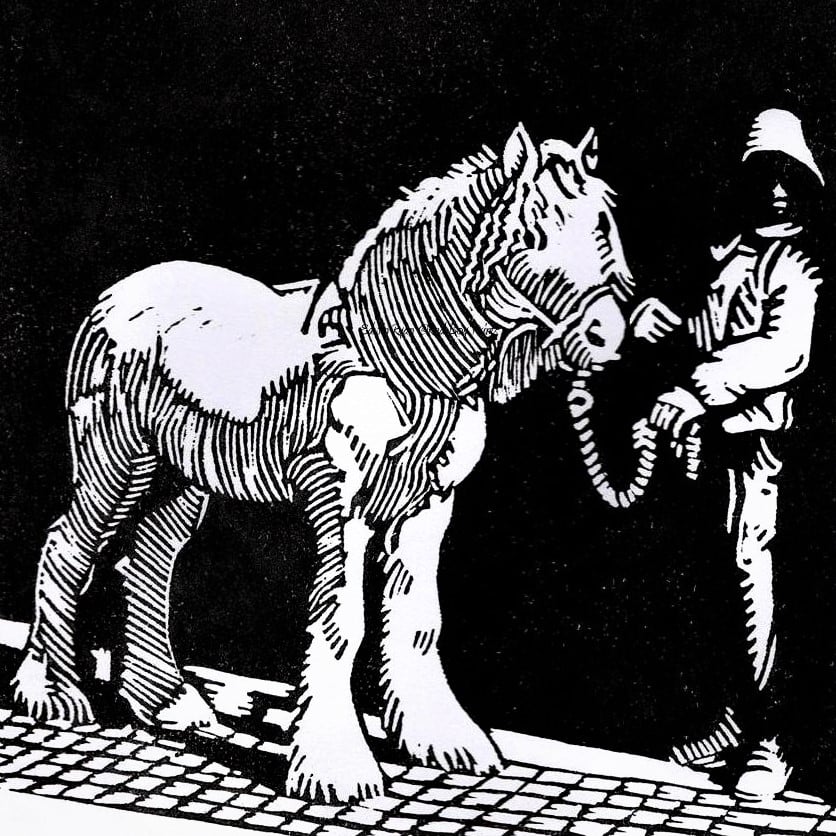 SMITHFIELD MARKET... first Sunday
First Sunday of every month the Smithfield horse fair has been a meeting place for horse dealers since the late 1800's, more recently it's been gentrified and limited over justifiable concerns about animal welfare.
The limited edition of 50 prints measures approximately 15cm by 20cm with a 2.5cm border and is printed using solvent free oil based inks. Due to the nature of lino printing small variations may occur both in the colour and detail, this is exactly how I like it making each print genuinely unique.